Personal Shopper: What Do I Get For My Bridesmaids
Tina wrote, Dear FindGift.com, I'm getting married this summer and would like to find the perfect thank you gift for my bridesmaids. What do you suggest?
Hi Tina, Congratulations! What an exciting time in your life. And, it's wonderful that you want to thank your bridesmaids for their support on your wedding day.
As you know, your bridal party plays a significant role in your wedding, so saying "Thank you" with a gift has long been a tradition. Your bridesmaids, in particular, are there to not only stand by you as a friend but also to assist with planning and ensure the big day goes off without a hitch. Show gratitude to your Bridesmaids and Maid of Honor with a thoughtful and unique gift.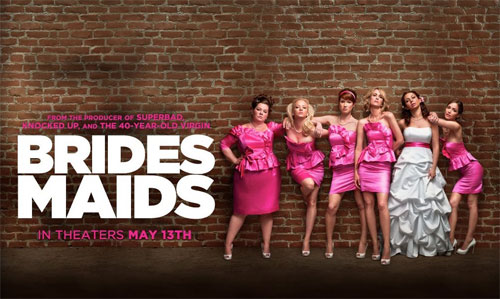 Start the reception off early by surprising your friends with barware, something that screams whimsical and fun like a hand-painted wine glass or wedding character coozie. Or choose a gift that will properly pamper the gals after a long day on their feet, such as a spa gift basket filled with scented lotions, bubble bath and candles.
If you're more of the sentimental type and want to use the gift as an opportunity to speak from your heart, consider items that can be personalized. FindGift offers an incredible selection of meaningful gift ideas for your bridesmaids that can be customized with your own words, allowing you to create an item that can be treasured through the years.
Do you need help picking out a gift for an upcoming occasion, holiday, or special someone? Email us at [email protected].
Posted in
Comments Off

on Personal Shopper: What Do I Get For My Bridesmaids